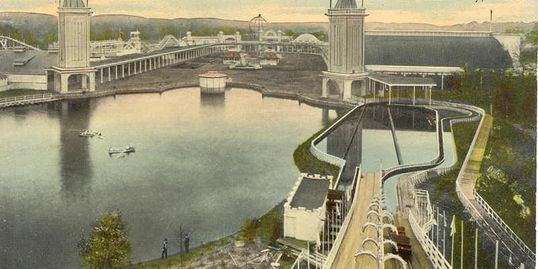 ELECTRIC PARK
In 1899, Electric Park was built on the grounds where Knuckleheads is today. Electric Park had a large seated bandstand and the later park had the first outdoor stage in Kansas City. Today, over 100 years later, here we are with an outdoor stage as well.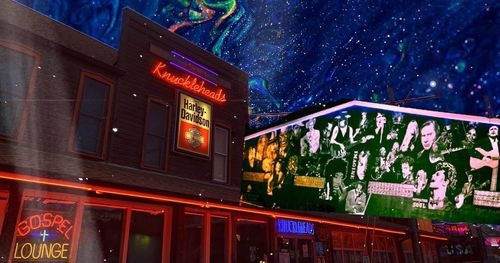 KNUCKLEHEADS EST. 2001
Knuckleheads is a music venue located on the east bottoms of Kansas City, Missouri. The facility is a complex of four stages. The large Outdoor Stage and courtyard, The Saloon, The Gospel Lounge and The Garage. (See "Stages" section for more information on each stage.)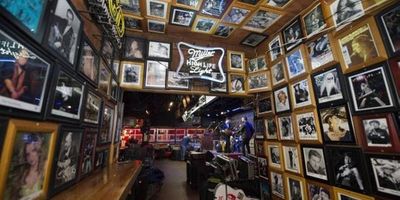 THE SALOON
This is where it all began, starting out with some of Kansas City's (and the world's) best Open Jam Sessions – hosting such artists as Tower of Power, JJ Grey, Leon Russell and many others – it has the coolest vibe anywhere and music just pours out of the walls.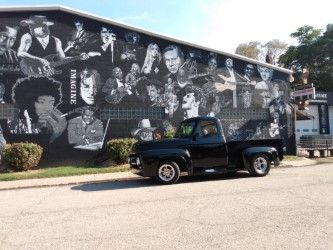 THE GARAGE
Originally a truck, school bus and motor home repair facility (thus the name), The Garage is Knuckleheads' largest indoor venue and is very musically versatile. With a large stage and dance floor, it can easily accomodate a solo artist or a 16-piece band and everything in-between. From old time singers like Sons of the Pioneers to Country singer/songwriter Rodney Crowell and Burton Cummings of The Guess Who, there have been some great performers and performances in The Garage.
Guests of Knuckleheads love "The Wall" on the front of The Garage, in which pictures memorialize our dearly departed musicians. This is a favorite photo op for both attendees and musicians, as well as a great place to park your favorite ride - young or old.
Picture courtesy of Thomas Shaffer and his 53 Ford F100.