Here at Knuckleheads we have one of the finest Elvis Tribute Artist anywhere. Jeff does his Elvis show every last Friday of the month
Jeff does a 3 hour show and never disappoints. So make plans to come see this amazing artist at his best.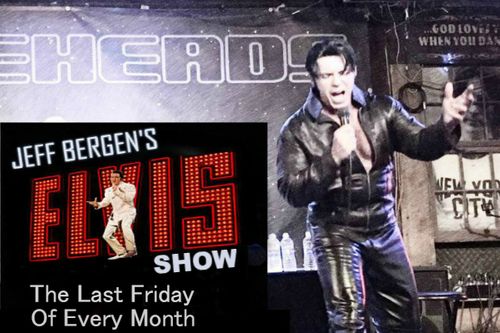 Jeff Bergen has become one of the most exciting and talked about Elvis Tribute Artists in the industry today. His star is rapidly rising on the "ETA" horizon, and the buzz is spreading to Elvis fans worldwide. He is considered by many in the industry to render one of the most vocally compelling representations of the Elvis music catalog to date. Find out for yourself, and start spreading the news!